Australian Native Plants Fire Fund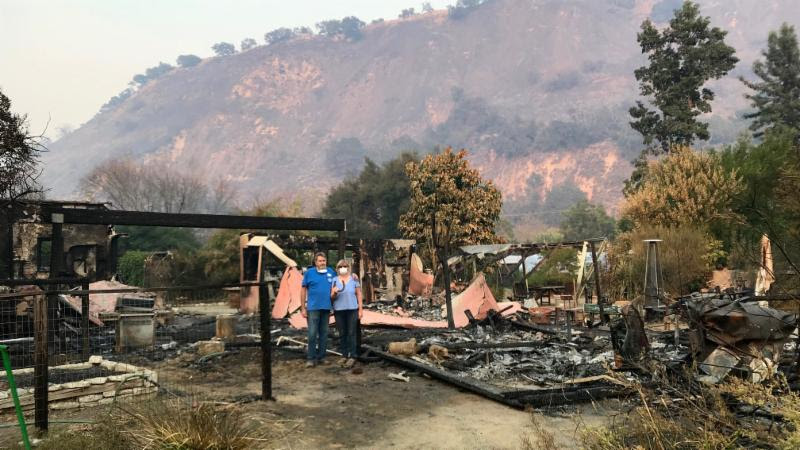 Hello! We are Molly Perry and Camilla Becket, Ojai residents and friends of Australian Native Plants, a treasure that burned to the ground in California's Thomas Fire.
This landmark nursery, established and managed by Jo O'Connell and Byron Cox for the past twenty-five years, has hit by the Thomas Fire. Despite heroic efforts by firefighters, friends and neighbors, a massive blaze destroyed Jo and Byron's office and precious home.
Click here to donate to our GoFundMe campaign to rebuild and restore Australian Native Plants Nursery.
The fire burned Jo's seeds, seedlings, extensive reference library and her collection of Australian artifacts and botanical prints.
In true Aussie style, Jo and Byron are resolved to rebuild, but they will not be able to do so without the support of plant lovers, customers, and friends. Australian Native Plants is a much-loved resource to gardeners, horticulturalists and garden designers across the United States and Australia. Jo is especially respected as a member of the Ventura, Ojai and Santa Barbara communities.
Please support our urgent efforts to rebuild this botanical gem. Funds will be used exclusively to restock seeds and all the materials required for growing and running Jo's business--for example, pots, soil, irrigation, shade houses, books, reference materials, a desk, a computer and other office supplies.
Click here to donate to our GoFundMe campaign to support Byron and Jo
Thank you!
Camilla and Molly
PS: For some perspective, here's a pic of the nursery "before."